Dr. Robert and Pam Barnett – 2016
Pam and I have been lifelong su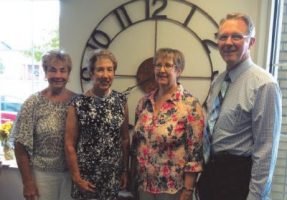 pporters of performing arts by our attendance at band and choral concerts, dance and vocal recitals, as well as plays and musicals of all kinds. We are lucky to be within an easy day's drive of major cities such as Toledo, Cleveland, Columbus, Detroit or even Chicago, all places where performing arts thrive. We have certainly appreciated the opportunity to attend symphony concerts, ballet presentations and theatrical productions, both professional as well as regional or amateur performances.
The Defiance area is indeed fortunate to have many cultural opportunities for performing arts presentations right in our own area, including area schools, Defiance College, and Community Choral and Band organizations, as well as a number of active community theater groups in Northwest Ohio. Pam and I have been talking for a while about possibly forming some type of fund to help support the performing arts in our area and were recently introduced to The Defiance Area Foundation and their many philanthropic activities in our community. We decided to work with The Foundation to establish a specific fund to support and promote the performing arts and thus the (Fund) was born. We are very proud to be part of this community and thought this would be some small way we could give back to the community which has provided so much cultural enrichment for us during our years here in Defiance. – Dr. Robert and Pam Barnett
---
Fairview Schools Fund – 2015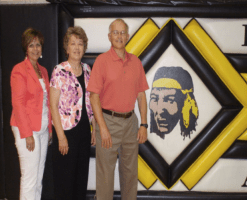 Final drum roll please……nearly $90,000 (including pledges) was raised in less than two years in the Fairview Schools Fund to be used for scholarships and mini-grants. This team has an initial goal to grow the fund to $100,000 to benefit teachers and students of Fairview Schools.
If you are interested in becoming more involved in the Sherwood and Hicksville development, grant-making or committee opportunities, contact The Foundation for more information.
---
Dr. Paul and Linda Brose – 2015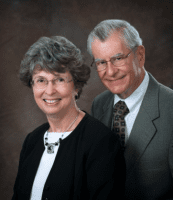 "Paul and I established an unrestricted fund to give back to the community that was so good to us for over forty years. With unrestricted funds available, the Trustees can allocate money to address immediate needs of the community as they arise and fund projects that will have an impact on the quality of life in Defiance County. We feel this continues to make Defiance "a Great Place to Live."
-Dr. Paul and Linda Brose