The Defiance Area Foundation has been serving communities within Defiance County for the last 40 years. In these 40 years, the Defiance Area Foundation has been able to touch thousands of lives of those families residing within Defiance, Hicksville, Ney and Sherwood Ohio through many different funds for many different needs.
Being able to "bridge the communities" within Defiance County is very important to us. By providing a vehicle for community partnerships such as The Defiance County Fairgrounds grandstand project, or the Veteran's Memorial Park, The Defiance Area Foundation is able to bring people together and continue to strengthen grant-making in all of Defiance County.
It is always exciting when we develop new funds and receive gifts within these communities. The Hicksville Community Fund and Sherwood Community Fund were started in their respective communities to benefit projects and programs and support their local efforts.
---

Clothes For Kids
262 Children received new outfits in 2018
208 Sponsors supported those children
9 schools participated in the program
Generous donations of clothing and shoes were made
---
The Women's Giving Circle
The Mission of the Women's Giving Circle (WGC) is to support projects and programs that impact the lives of women and children through education, direct partnerships, and partnering with other organizations.  The WGC is a partnership between The Defiance Area Foundation and the United Way of Defiance County.  Members pay $1 per day – $365 per year – to support Defiance County initiatives.  Donations to the fund benefit our local community annually, while 25% of your gift is endowed to leave a legacy for future generations. Since inception in 2011, the WGC has granted over $214,130 to benefit women and children in our community. The WGC has reached a milestone and is 100 women strong!  Our purpose: To cultivate  
women as philanthropic leaders and to educate, inspire and assist women to become leaders, well-informed, self-sufficient, and contributing members of society. Please join us!
---
The Sherwood Community Fund
The Sherwood Community Fund Committee continues to work hard to raise gifts and award grants in the Sherwood Community. Thank you to this team who continues to serve .
---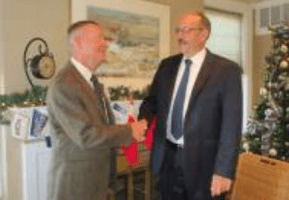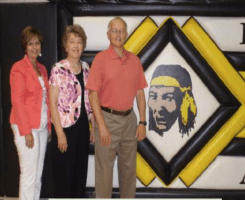 The Hicksville Community Fund
If you are interested in becoming more involved in the Sherwood and Hicksville development, grant-making or committee opportunities, contact The Foundation for more information.
---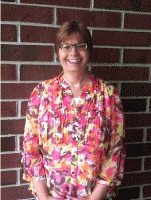 "I have lived in Hicksville most of my life, and when the time came to start thinking about an estate plan, I knew I wanted to give back to the Community. My dilemma was there were so many organizations I wanted to support. I was having a difficult time narrowing down my choices. The perfect answer was The Defiance Area Foundation (Hicksville Fund), which I designated as beneficiary of my IRA."
"Now I know that many Hicksville area organizations will benefit from my gift after I pass away. That's what I want to accomplish with my legacy gift, to be a blessing to as many as possible. I encourage anyone considering a legacy donation to contact The Defiance Area Foundation. When asked the question, what kind of legacy do " -Cheryl Hanna