The Defiance Area Foundation is a tax-exempt, not-for-profit, autonomous, publicly supported philanthropic institution. It is a collection of individual funds made up of gifts, endowed funds, and bequests from individuals, and corporations to enhance the quality of life where they live and work. These funds are pooled and invested and the income is distributed as grants. Since it is a publicly supported, tax-exempt corporation under IRS Code Sections 501(c) (3), all gifts are tax deductible.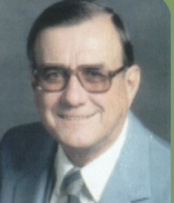 Community foundations are the fastest growing form of philanthropy and are often the first to support new and emerging needs. The Defiance Area Foundation provides a means for addressing community problems and opportunities by maintaining a broad grant program available to charitable organizations in the Defiance County area.
Why was the Defiance Area Foundation established?

One man had a vision. H. Eugene Smart was a true leader and worked hard to turn his vision into a reality.
His vision was to form a charitable foundation that would support programs and projects within the Defiance Community. He gathered fifteen community leaders who shared a deep commitment and interest in his undertaking. Together this group chartered the Defiance Area Foundation in 1979 with $22,000 as the beginning endowment. From its inception, the Foundation has focused on and participated in building projects and funding of programs that impact the quality of life for our citizens. The Foundation grants monies from both restricted and unrestricted funds.
Gene Smart's vision was also to gather community service agencies together under "one roof". The Gene Smart Community Service Center was dedicated May 12, 1997 and currently nine agencies have offices in this building.
---
How does the Defiance Area Foundation work?
The Defiance Area Foundation has its own Code of Regulations and is governed by a Board of Trustees. Trustees are elected from the Membership on a yearly rotating basis to conduct business of the Foundation. Membership in the Foundation is open to Defiance County residents who demonstrate a philanthropic nature and a passion for seeing their county grow and prosper. The Foundation provides an opportunity for those with a sense of community pride to turn that pride into lasting, tangible benefits for community residents. Trustees are selected for their knowledge of the community's needs, their personal achievements and community involvement. The Board oversees all grant making activities.
The Defiance Area Foundation is here to serve and work with our donors, their attorneys, and accountants, trust officers and other financial advisors. These discussion of the donor's philanthropic goals are at no cost or obligation to the donor.
There are many ways to give to our foundation, and no gift is too small to make a difference in our community. Gifts can be made to any current fund or the donor may create a named fund with a minimum gift of $5,000.
"Together we can enhance and enrich the quality of life for the citizens of our area."
---