2022: Jeff and Jeanne Batt
Congratulations, Jeff & Jeanne Batt on receiving the Good Citizen Award. A well-deserved honor for your commitment to our community.
What is the Good Citizen Award?
This prestigious award, endowed by the Laurie and Mike McCann Family began in 2015 and is presented annually to one of Defiance area's outstanding citizens.
In addition to this fund maintained through the Defiance Area Foundation, the family established the following criteria to qualify for the award. Each nominee must be or have been:
A promoter (individual or couple) of the Defiance Area for at least 10 years.
Active in unpaid positions in organizations providing services to Defiance County.
In a leadership position of a nonprofit and/or volunteer
Associated with at least one outstanding accomplishment in Defiance County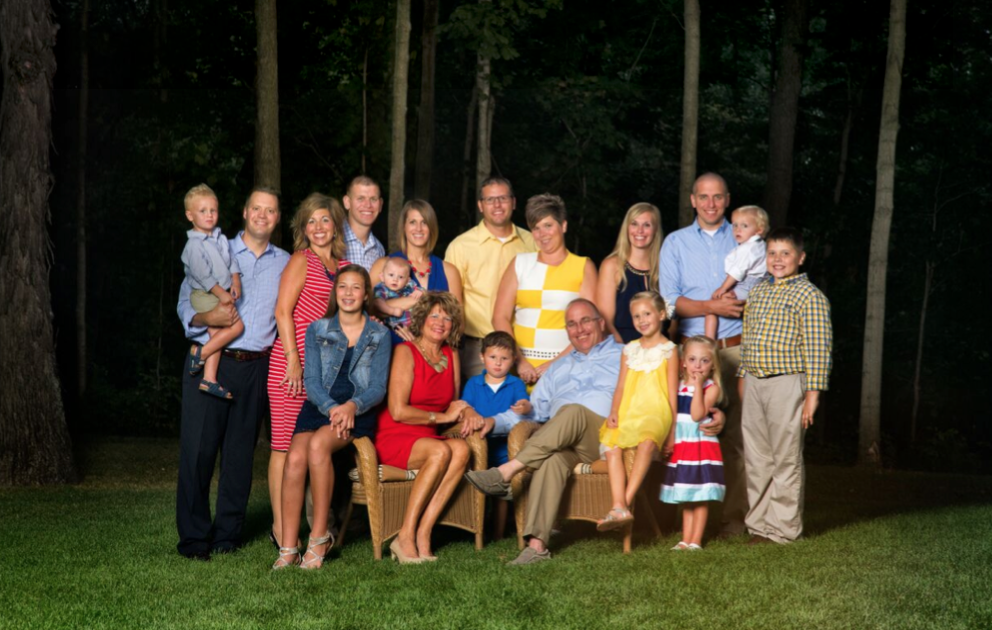 2021: Terry and Ann Melton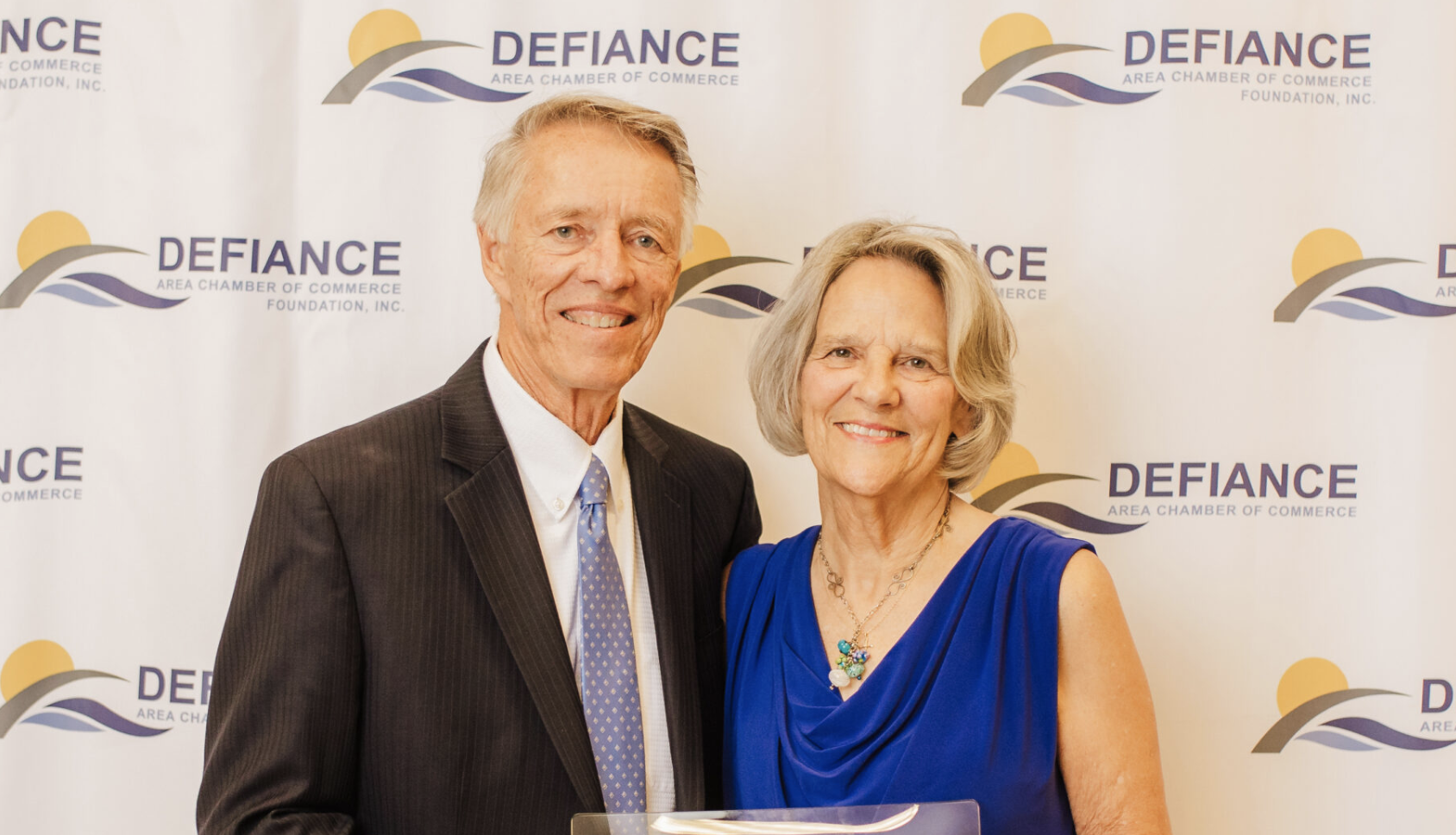 This prestigious award, endowed by the Laurie and Mike McCann Family, began in 2015 and is presented annually to one of Defiance area's outstanding citizens.  The recipients of the award in 2021 were Terry and Ann Melton.
Terry and Ann (Bauer) Melton grew up in Defiance and were high school sweethearts.  They both graduated from BGSU.  They have been married 54 years and have two children, Julie (Ron) Melnyk and Doug (Yesenia) Melton.  They have five grandchildren.
Terry served as a Captain in the U.S. Air Force.  He is a Trustee and Officer of The Defiance Area Foundation, the Rotary Foundation and the Justin Coressel Charitable Trust.  He serves on the Finance Council at St. Mary Catholic Church and served as co-chair of the recent capital campaign to refurbish the church.  Terry participated in the five YMCA capital campaigns and served as chairman for two of them.  He received the Chamber's Leadership Award in 1996.  Terry is also a member of numerous other organizations throughout Defiance County.
Ann is a retired Defiance City School teacher and has mentored new teachers in the middle and elementary schools.  She was instrumental in bringing "Puttin' on the Hits" (a lip sync contest) to Defiance City Schools.  She is a longtime volunteer of the Miss Northwestern Ohio Scholarship Pageant.  She serves as the chairman of the Defiance Downtown Decorating Committee and is a member of the Defiance Tree Commission and the Women's Giving Circle of Defiance County.  She is a past trustee and officer of the Defiance City Schools Foundation.  Ann received the Chamber's Quality of Life Award in 2007.
Both Terry and Ann are deserving of this award as they share a deep love for Defiance County and want to make Defiance a great place to live, work, and raise families for generations to come.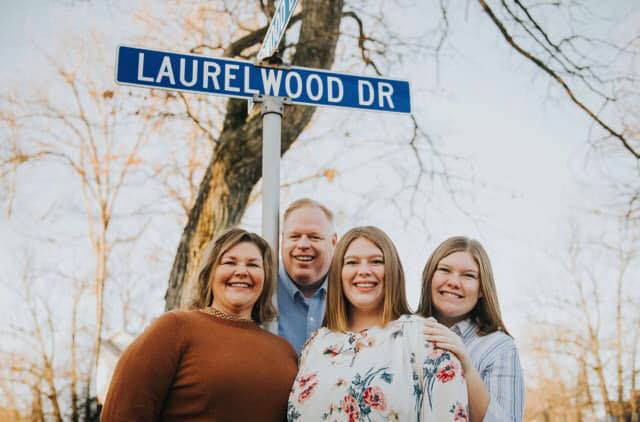 Carrie Wetstein served as the Executive Director of the United Way of Defiance County (UWDC) from July 2006 through January 2021, and was passionate about improving lives in Defiance County.  Carrie Wetstein, her husband Ken, and daughters Caitlyn and Chloe relocated to Defiance from St. Louis in 2006 and quickly immersed themselves into the Defiance community.  This is demonstrated by her accomplishments at United Way of Defiance County (UWDC) over the last 14 years.  
In 2009 Carrie initiated Dolly Parton's "Imagination Library" program in Defiance County, a national initiative that provides books in the home to local children from birth to age five.  A survey of Defiance County participants reported that 80% of the families are reading more to their children because of the Imagination Library program.
In 2010, with volunteer support from Defiance College and St. John's UCC,  Carrie launched the "Backpack Buddy" program, a project that provides eligible elementary and middle school students with supplemental food for weekends distributed through backpacks. Carrie also worked with the guidance counselors in the schools and coordinated with other local groups to create food and hygiene product pantries within the schools.
In 2014 Carrie collaborated with school principals across the county to create "Kindergarten Camp," an early-start program that enrolls eligible students in a week-long program to build skills and confidence before starting Kindergarten.
In 2016 Carrie helped organize a youth mental health first-aid training for guidance counselors and played a central role in launching "FlexRide," a transportation program which has bridged gaps in access to transportation for eligible Defiance County residents.
Carrie is a member of the Defiance Rotary Club, and has served as Past President.  She is a member of Zonta and the Women's Giving Circle of Defiance County. Carrie and her family are members of St. Mary's Catholic Church parish.  "Carrie was good to the core! She is very passionate in regards to her community and has made a positive impact in Defiance County, said Sonya Selhorst, UWDC Board Member.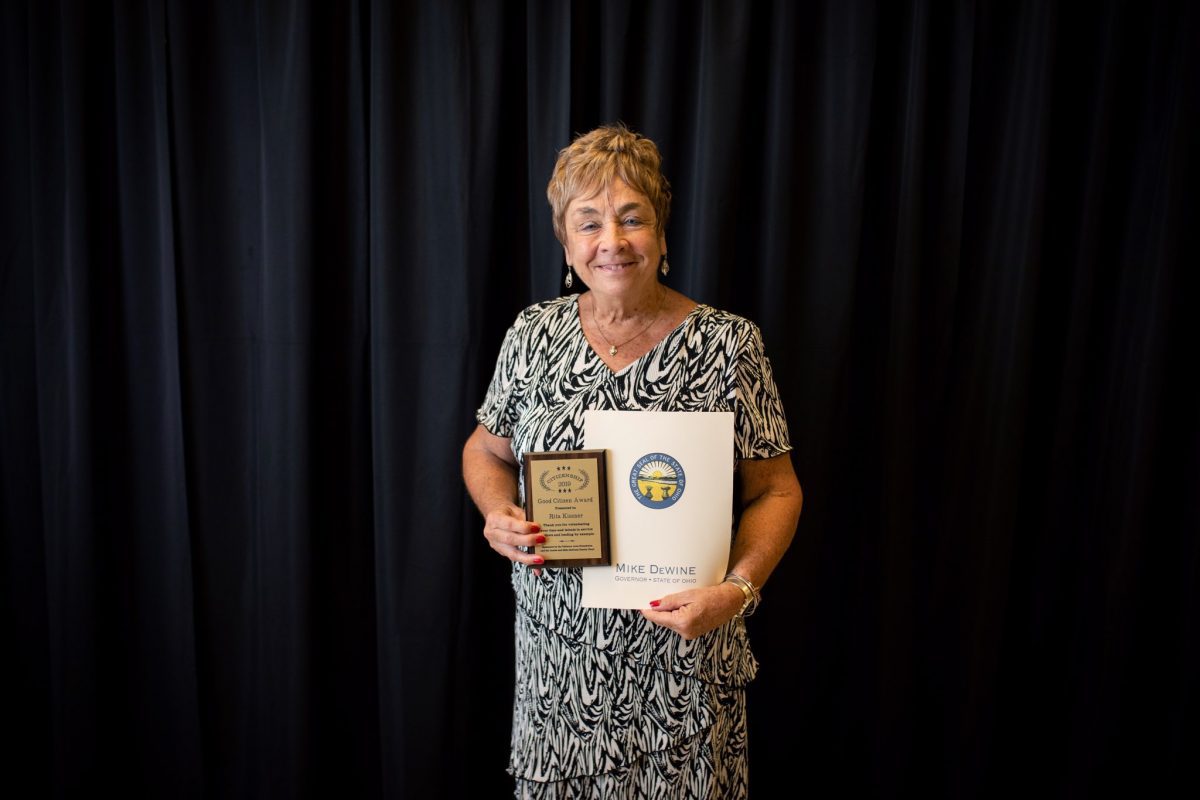 Rita graduated from Elyria High School and Ohio University where she received a Bachelor of Science degree in Education in 1967.  She and her late husband John moved to Defiance in 1969 and raised three children– Kathy, JoEllen and John.  Rita has five beautiful grandchildren.
She taught Home Economics at Tinora High school for 8 years.  In 1976 she was elected to the Defiance City Council.  She was elected to the position of City Auditor in 1980 and appointed City Finance Director in 1986.  In 1992, she was elected Mayor of the City of Defiance, a position she held until January 2000.  Rita is a past member of the Defiance County Community Improvement Corp., Family and Children First Council and Defiance Rotary Club. She is also a past Board Member of The Defiance Area Foundation.  Rita has been a member of the Defiance College Board of Trustees since 2001 and served at the board chair for the 2010 – 2012 academic years.  She is a member of St. Mary Catholic Church, Defiance 2100, State Bank Financial Services Board member, and Founder of Defiance County Women's Giving Circle.
Rita was the recipient of the 1999 Outstanding Graduate Award from Elyria Catholic High School, the 1997 Defiance Chamber of Commerce Athena Award and in May of 2000 was presented an honorary degree from Defiance College.
Rita is more than deserving of this award.  She gives her time, talents, treasures and heart to her family, friends, and the Defiance Community. I cannot think of anyone more deserving of this award.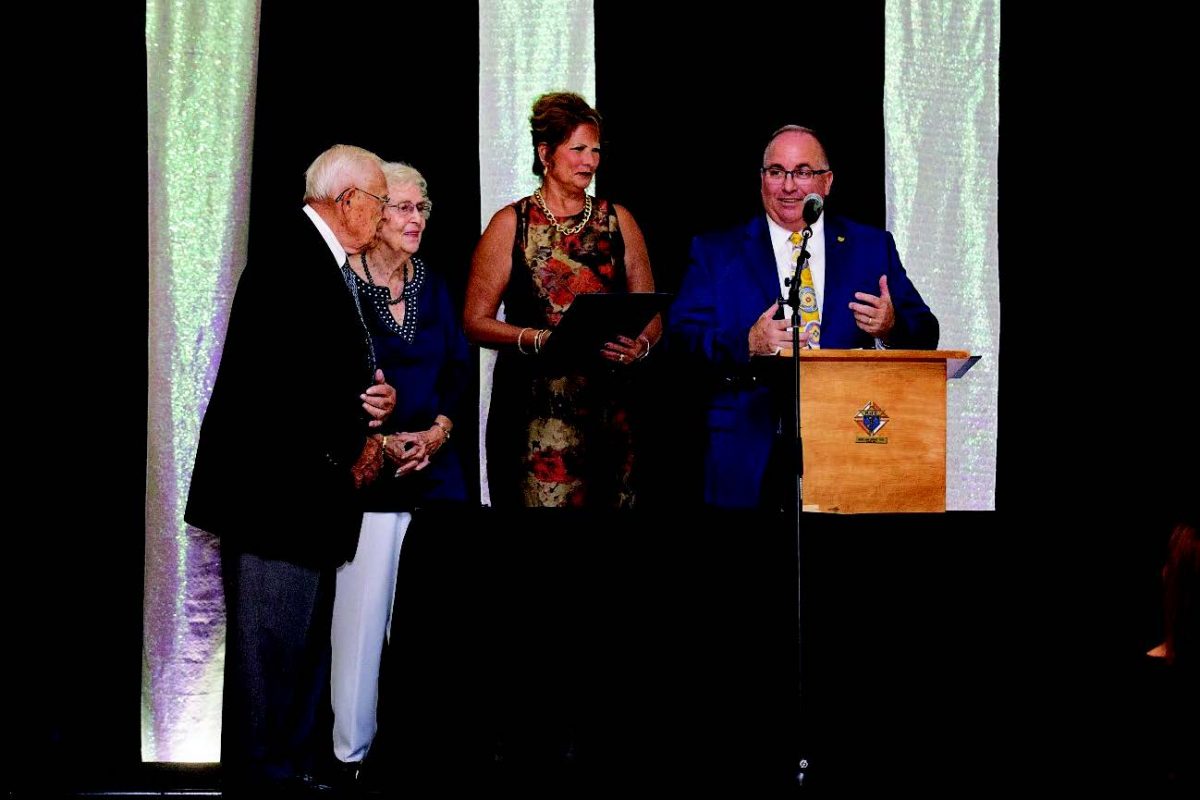 Randy graduated from Heidelberg College with an AB in History in 1952.  He went on to garner his MA in History at Ohio State University in 1958. He completed doctoral coursework at Ball State University with additional coursework at Kent State.  Randy was a teacher and coach in the Ohio Public Schools system, coaching football and track at West Jefferson and Ravenna High Schools
In January 1964, Randy Buchman began his Defiance College experiences as an assistant professor of history. His interest in college sports and a desire to help students succeed led him to two years on the football coaching squad with an additional year as scout and recruiter.  The year,1987,  found Randy returning to one of his first loves, teaching students in the classroom at the college, where he remained for the next 15 years. In 1995, his faculty peers honored him with the Distinguished Faculty Award. Retiring from teaching in 1996, he earned the rank of Professor Emeritus from Defiance College
Presently, Randy Buchman is historian for the City of Defiance and maintains an active public speaking schedule across the state of Ohio. He is currently a lecturer for the Ohio Humanities Council.  In 1999, the college Alumni Varsity D Club recognized Randy with its Honorary Letterman Award for sharing his talents and support of Defiance College Athletics.  In 2000, Randy was honored with the Mike Schultz Leadership Award by the Defiance Area Chamber of Commerce, and in 2003, Randy was celebrated with this highest honor of the Pilgrim Medal from Defiance College.
Since its inception, Randy Buchman has been an integral cog in creating and working with a small staff of dedicated volunteers to open and run the Tuttle Museum, a gem in the City of Defiance's activity to enhance our community through a living memorial of our city's past.
Randy and his wife, Marilyn, are the parents of two sons, Randy and Kevin and a daughter, Deb Coffman.
2017: John Diehl & Tom Boals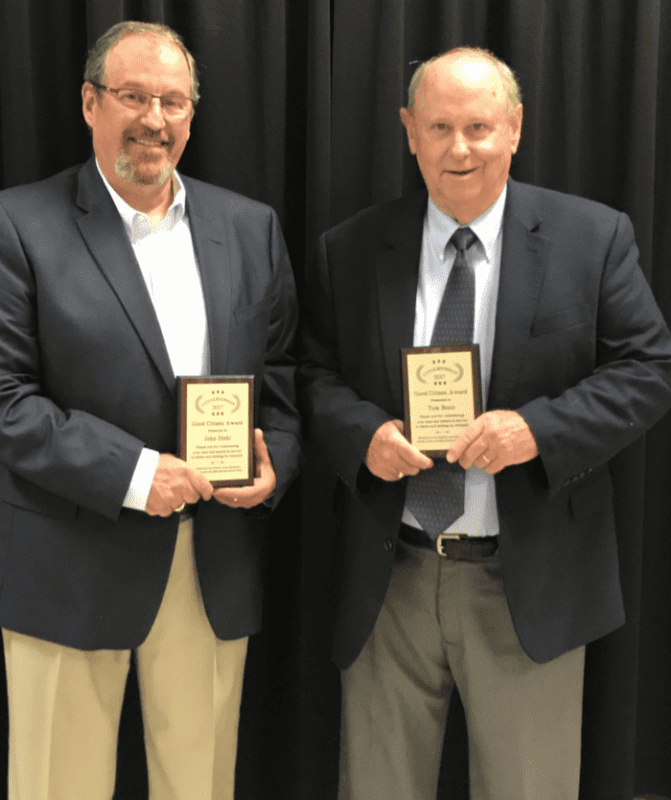 Congratulations to the 2017 recipients (L to R) John Diehl and Tom Boals for their participation in the Drug Coalition Task Force and community leadership.
John Diehl moved to Defiance at age 20 to work for the family-owned Diehl Inc. Since the company was sold to Sensory Effects, he has opened Diehl Cleaning Solutions Inc., now in its sixth year of operations.
He is a member of three business networking groups in northwest Ohio (and has served as president), and Defiance County Drug Task Force and an Appalachian Service Project volunteer. In the past, he has served on the board of ProMedica and Defiance Area Chamber of Commerce. He also has held volunteer positions at ProMedica Defiance Regional Hospital, Kaitlyn's Cottage and the United Way of Defiance County.
Diehl is a member of Zion's Lutheran Church, where he served on the church council and as deacon. He visits shut-ins, administers communion, services on several church committees, drives the church bus weekly for community meals and spearhead's Operation Christmas Child annually. He and his wife, Frances, have three children and two grandchildren.
Tom Boals moved to Defiance in July 1977. He owned a truck company before retiring. He served in the United States Marine Corps and is a member of the Herman Hesselschwardt Detachment of the Marine Corps League, Zion's Lutheran Church, AMVETS Post 1991, Defiance AMVETS Golf League and Defiance County Drug Task Force.
Boals has served on the church council for 12 years, six of which were as president. Also at the church, he is a deacon, drives the church bus to pick up residents for church community meals and visits shut-ins and administers communion. He is the secretary of the AMVETS golf league and has coached Little League baseball. Boals has served on the Recovery Services board for 25 years, having been board president of many of those years. He is the paymaster of Herman Hesselschwart Detachment of the Marine Corps League and serves on the endowment committee.
As a member of the Herman Hesselschwardt Detachment of the Marine Corps League, Boals received the Distinguished Service Award for outstanding services rendered with the detachment within the community in 2006. He also received the Marine of the Year award in 2007.
During his tenure at Recovery Services, the organization grew under his leadership. In May, the state awarded him a Certified Ohio Peer Recovery Supporter for Mental Health and Addiction Services. The certification shows his support of the recovery process, mental health, substance abuse, trauma and other emerging issues within the recovery community.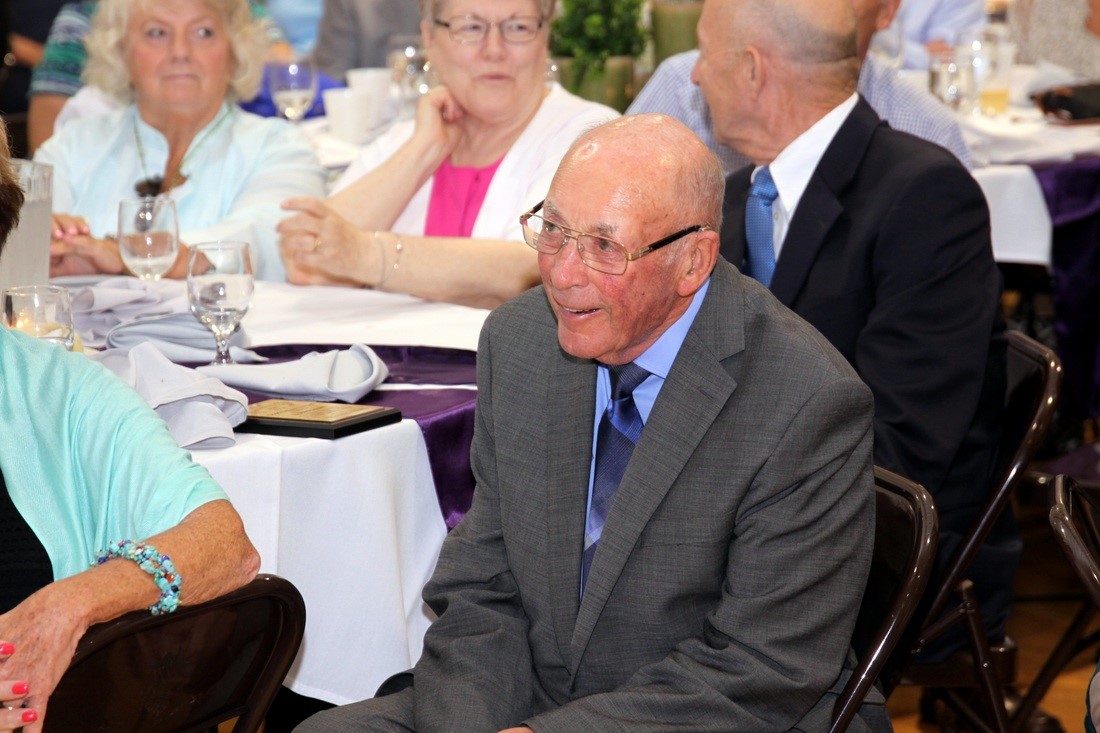 Darrell Jones is 1948 graduate of Continental High School, 1951 graduate of Defiance College, in 1956 received his Master's Degree from Bowling Green State University. He Married Hazel Langdon 1952, taught and coached Mark Township Schools and was also the Superintendent at Central Local Schools and Defiance County Schools. Darrell Jones has been a mentor to many others in the Defiance Area.
He has been a great influence on thousands of people's lives from his education career to his political career as many of our leaders in the community have sought his council. He is a man of wisdom, common sense and a highly respected person. Mr. Jones will not tell or brag on when and where he has helped people but he has been involved with helping people his entire life.
Organizational Involvement:
American Association of School Administrators, Buckeye Association of School Administrators, Ohio National Education association, County Township of Trustees Association, Defiance County Litter Board; member of Hicksville Rotary;  Defiance County Farm Bureau; Mark Center Methodist Church.
Positions Held:
Chairman Defiance County Cancer Society; Board of Directors of Red Cross;  Chairman Defiance County Board of Retardation; President United Way Defiance County; Chairman Defiance County Education Association; President Defiance County MRDD Board; Board of Directors and Chairman Northwest State Community College; Defiance County Commissioner; Chairman Maumee Valley Planning Organization, Maumee Valley Guidance Center Board Member.
Awards:
Hicksville Rotary Citizen of the Year 1993; Community Leadership Award Defiance Area Chamber of Commerce 1998; Defiance College Outstanding Alumni Award 2002; Honorary Doctorate of Letters Northwest State Community College; library at Fairview High School named in his honor.
Darrell also has two children Scott, a retired teacher Franklin County Ohio Schools, who currently resides in Columbus and Rexann, a retired school administrator Montgomery County Ohio Schools, who currently resides in Venice, Florida with her husband, John. Darrell also has one grandchild Jeffrey Beverly, business CEO, resides in Denver, Colorado with wife, Melanie.