The Defiance City Schools Foundation (DCSF) has been very fortunate to be able to provide mini-grants and scholarships for Defiance High School graduates. The Foundation conducts only one appeal annually and uses community donations and earnings from investments to provide support for these mini-grants and scholarships. Last year, more than $31,293 in mini-grants and scholarships were awarded.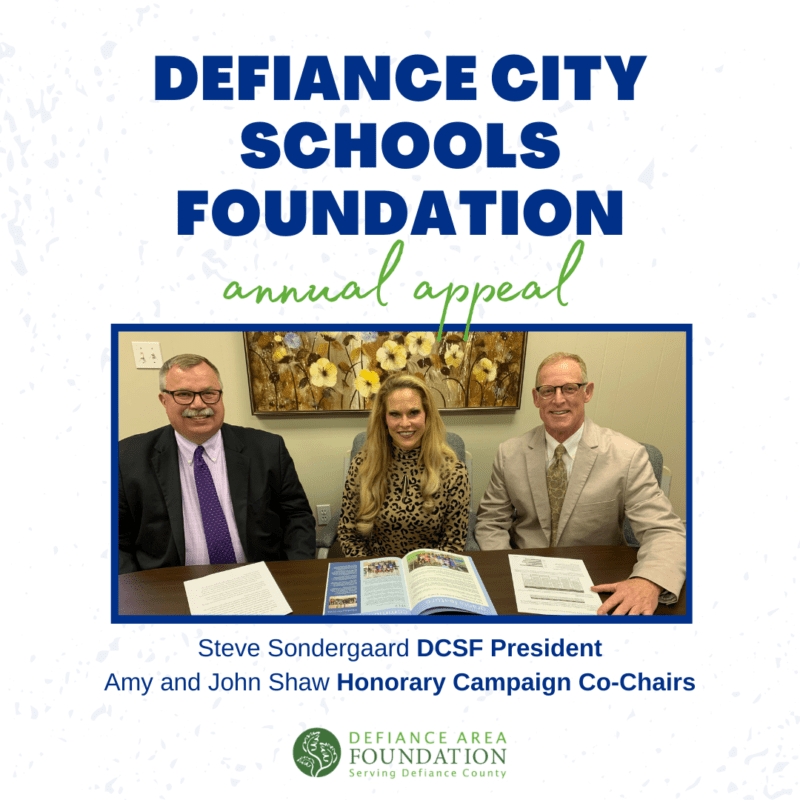 This year's honorary campaign co-chairs are John Shaw and his wife, Amy Brunswick-Shaw. John is a general surgeon at Mercy Defiance Clinic/Mercy Defiance Hospital, while Amy is an optometrist and owner of Brunswick Eye and Contact Lense Center. The Shaws have three children, Bradyn, a junior at DHS; Cody, a freshman at DHS; and Sophia, a fourth grader at Defiance Elementary School.
"I realize what a blessing it is for the community of Defiance to have such a wonderful school system. It is an honor to give back to the students of Defiance," said John.
"Coming from a family of seven, with five of my family members being teachers, I realize the impact these mini-grants can provide. I am certain there are out-of-pocket expenses for the teachers, and it is nice to assist them for their efforts to ensure the best education possible for their students," said Amy.
Please join us in making a gift to DCSF to enhance learning opportunities for our children and grandchildren.