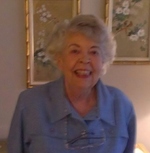 "This legacy Society gift fulfills one of Gene's lifelong goals." said Marian Smart, the Honorary Chair for the Legacy Society. "By creating a Legacy gift, Gene would be pleased that his good work will continue to benefit the Defiance Area forever. This is something that was important to Gene and he would be pleased his good work continues on."
– Marian Smart
Leave a Planned Gift Today….
For Tomorrow

.

The Defiance Area Foundation offers planned gift options that enable you to leave a legacy for future generations that benefit both your financial and philanthropic goals at the same time. Vehicles for planned gifts include:
 – Life Insurance Policy
 – Retirement Plans (401k, etc.)
 – Individual Retirement Account (IRA)
 – Charitable Remainder and lead Trusts
 – Bequest in your Will
---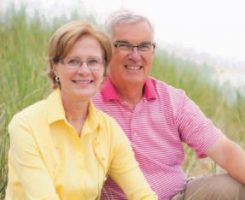 "The Defiance community has been a great place for us to have raised our family. To worship, work, and play in this community with our family and friends will have a lasting impact on our lives. We are so grateful for all of the opportunities we have enjoyed over the many years we have lived here that it became important to us to find a way to "pay it forward".
As we began to discuss options for planned giving, Kathy and I both agreed that a legacy gift to The Defiance Area Foundation needed to be a part of that plan. Having served on The Foundation board, including a term as president, I was well aware of the positive impact The Foundation's grants have had throughout our area. With our decision to leave a portion of our estate to The Foundation, we hope to continue to be a part of the ongoing impact on the greater Defiance community. Defiance has truly been "a great place to live" and, in part due to the efforts of The Foundation, it will continue to be for generations to come." – Bill and Kathy Small
---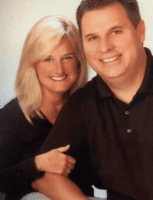 Morris and I have greatly benefited from this community for 29+ years. Raising a family in this "great place to live" has been the highlight of our lives. Defiance is a community of leaders who care deeply about causes, projects, programs, and people.
The Foundation supports the entire community in so many ways, that is why we designated a gift after our passing to the Foundation. Our children fully supported this decision. We know that the funds will be used to continue to help the community for our children, grand- children, and generations to come.
While serving on the Grants Committee, I am continually amazed by the needs we are asked to consider – and the compassion and generosity this community provides in response. This board takes the grants review process very seriously. I am honored to serve on a board that has such deeply committed servants who take such care in preserving the growth of these assets. I am most appreciative to those who so generously create and contribute legacies that will benefit our community forever. Enhance, enrich, encourage and support our Defiance Area Foundation. -Anne Murray
---
"Defiance County has been good to both Lee and me, and we wanted to give something back. Lee was involved in the agricultural industry his entire life. All of our children and our granddaughter were in 4-H and we thought this was a great way to support the program" stated Bonnie Kaemming. "After Lee passed away, I chose to help with the creation of a fund to benefit the 4-H program in his honor. Through my gifts and support, along with several other donors, we will be able to see the next generation learning more about the agricultural industry."
"When asked the question, what kind of legacy do I want to leave? I also began thinking about how we can benefit the 4-H program for years to come. In addition to making a gift to the 4-H fund, I chose to help the program by naming The Defiance Area Foundation in my estate plan. Through this legacy gift from my IRA to be given after I pass away, I am able to make sure the 4-H program will continue for generations to come. I encourage others in our community to consider this option."   -Bonnie Kaemming