Our Mission
The Defiance Area Foundation provides a vehicle to serve the philanthropic goals and heritage of the donors of Defiance County through community collaboration, impactful grant making, and financial stewardship.
---
Our History
The Defiance Area Foundation is a tax-exempt, not-for-profit, publicly supported philanthropic institution. It is a collection of individual funds made up of gifts, endowed funds, and bequests from individuals, and corporations to enhance the quality of life where they live and work. These funds are pooled and invested and the income is distributed as grants. Since it is a public supported, tax-exempt corporation under IRS Code Sections 501(c) (3), all gifts are tax deductible.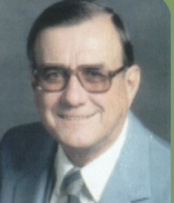 One man had a vision. H. Eugene Smart was a true leader and worked hard to turn his vision into a reality. His vision was to form a charitable foundation that would support programs and projects within the Defiance Community. He gathered numerous community leaders who shared a deep commitment and interest in his undertaking. Together this group chartered the Defiance Area Foundation in 1979 with $22,000 as the beginning endowment. From this inception, the Foundation has focused on and participated in building of capital projects and funding of programs that impact the quality of life for our citizens. The Foundation grants monies from both restricted and unrestricted funds.