This prestigious award, endowed by the Laurie and Mike McCann Family began in 2015 and is presented annually to one of Defiance area's outstanding citizens.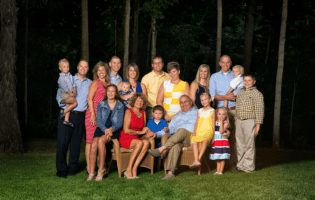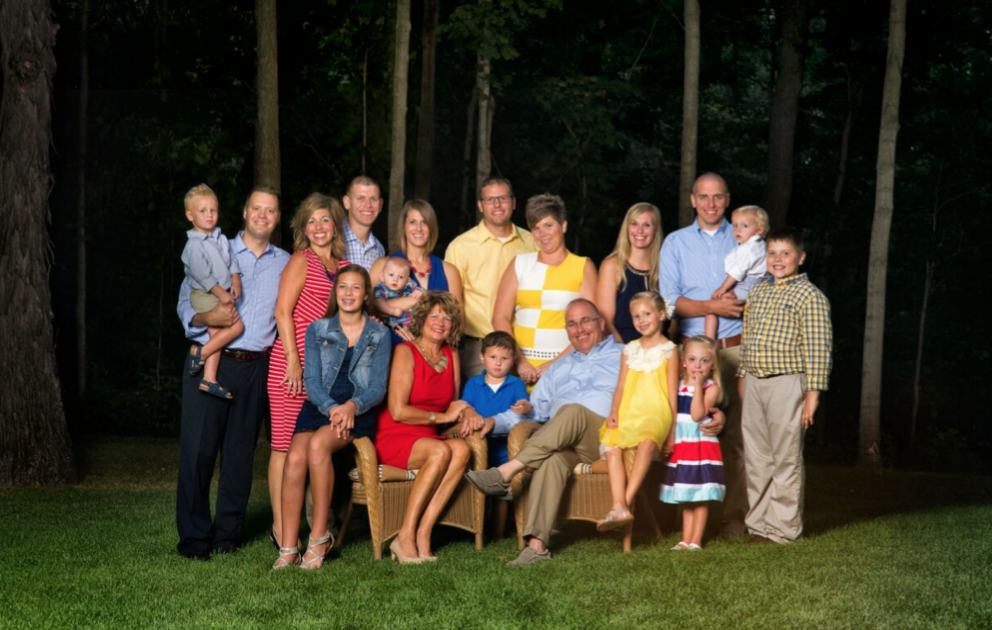 In addition to this fund maintained through the Defiance Area Foundation, the family established the following criteria to qualify for the award. Each nominee must be or have been:
A promoter (individual or couple) of the Defiance Area for at least 10 years.
Active in unpaid positions in organizations providing services to Defiance County.
In a leadership position of a nonprofit and/or volunteer
Associated with at least one outstanding accomplishment in Defiance County
---
Recipient of the Good Citizen Award for 2016
– Darrell Jones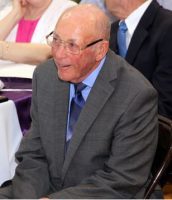 Darrell Jones is 1948 graduate of Continental High School, 1951 graduate of Defiance College, in 1956 received his Master's Degree from Bowling Green State University. He Married Hazel Langdon 1952, taught and coached Mark Township Schools and was also the Superintendent at Central Local Schools and Defiance County Schools. Darrell Jones has been a mentor to many others in the Defiance Area.
He has been a great influence on thousands of people's lives from his education career to his political career as many of our leaders in the community have sought his council. He is a man of wisdom, common sense and a highly respected person. Mr. Jones will not tell or brag on when and where he has helped people but he has been involved with helping people his entire life.
Organizational Involvement:
American Association of School Administrators, Buckeye Association of School Administrators, Ohio National Education association, County Township of Trustees Association, Defiance County Litter Board; member of Hicksville Rotary;  Defiance County Farm Bureau; Mark Center Methodist Church.
Positions Held:
Chairman Defiance County Cancer Society; Board of Directors of Red Cross;  Chairman Defiance County Board of Retardation; President United Way Defiance County; Chairman Defiance County Education Association; President Defiance County MRDD Board; Board of Directors and Chairman Northwest State Community College; Defiance County Commissioner; Chairman Maumee Valley Planning Organization, Maumee Valley Guidance Center Board Member.
Awards:
Hicksville Rotary Citizen of the Year 1993; Community Leadership Award Defiance Area Chamber of Commerce 1998; Defiance College Outstanding Alumni Award 2002; Honorary Doctorate of Letters Northwest State Community College; library at Fairview High School named in his honor.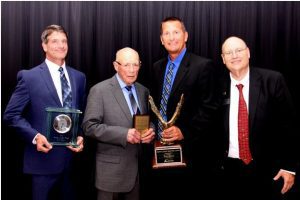 Darrell also has two children Scott, a retired teacher Franklin County Ohio Schools, who currently resides in Columbus and Rexann, a retired school administrator Montgomery County Ohio Schools, who currently resides in Venice, Florida with her husband, John. Darrell also has one grandchild Jeffrey Beverly, business CEO, resides in Denver, Colorado with wife, Melanie.
We are pleased to award the 2016 Good Citizens Award to Darrell Jones.